Are you looking to schedule a pedicure, massage, or facial? Many spas offer those services, but a medical spa offers a different sort of pampering. Med spas like Sona, also called medi-spas or medical spas, are hybrids between the traditional day spa and an aesthetic medical center. At Sona MedSpa, we blend the best of those two worlds - a relaxing spa-like experience with the non-surgical procedures and expertise previously only found at a doctor's office.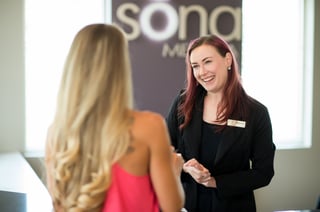 How does a medical spa differ from a traditional day spa?

The biggest difference between a traditional day spa and a medical spa like Sona is that results-oriented medical aesthetic treatments are offered at a med spa. Unlike day spas, med spas are under the general supervision of a licensed physician and treatments are performed by trained, experienced and qualified providers.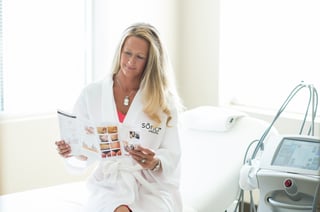 What types of treatments are done at a medical spa?
Treatment types/services can vary but Sona specializes in:
As with all med spas, Sona's treatments are non-invasive, non-surgical, and require little to no downtime. Most clients resume normal activities immediately following treatment.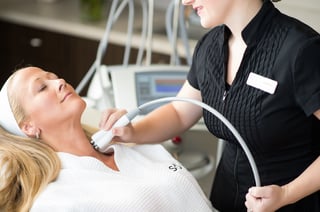 Who will perform my treatment, a doctor or an aesthetician?

Who performs your treatment can depend on the treatment and which company you choose. Medical regulations also differ from state-to-state.
Sona's medically trained staff and personnel have performed more than two million treatments since we first opened our doors in 1997. In addition to hiring only certified and seasoned medically licensed providers, we send our Aestheticians, Registered Nurses, Nurse Practitioners, and Physicians Assistants through the intensive training program known as Sona University.
The level of care at Sona far exceeds that of the average med spa. In addition to the oversight of our Medical Advisory Board, each facility is overseen locally by a physician licensed in that state, as well as a Physicians Assistant or Nurse Practitioner, to focus on the safety and efficacy of every procedure.
Interested in learning more about the services Sona MedSpa has to offer?