Sona is proud to offer the latest treatment designed to tighten skin and reduce cellulite - Venus Legacy™. Venus Legacy is a non-invasive treatment with proven results that uses pulsed magnetic fields to create a therapeutic heat matrix over the skin. This thermal reaction under the tissue stimulates the body's natural healing response by increasing blood circulation and causing the skin to contract. This results in a reduction of cellulite and a noticeable tightening of the skin. The treated area will immediately look smoother and firmer. Our clients say the treatment feels like a warm massage which makes the procedure a relaxing and comfortable experience. Plus, there is no downtime associated with Venus Legacy, and our clients can get back to work and daily activities immediately.
Here is what
Venus Legacy
can do for you on different parts of the body: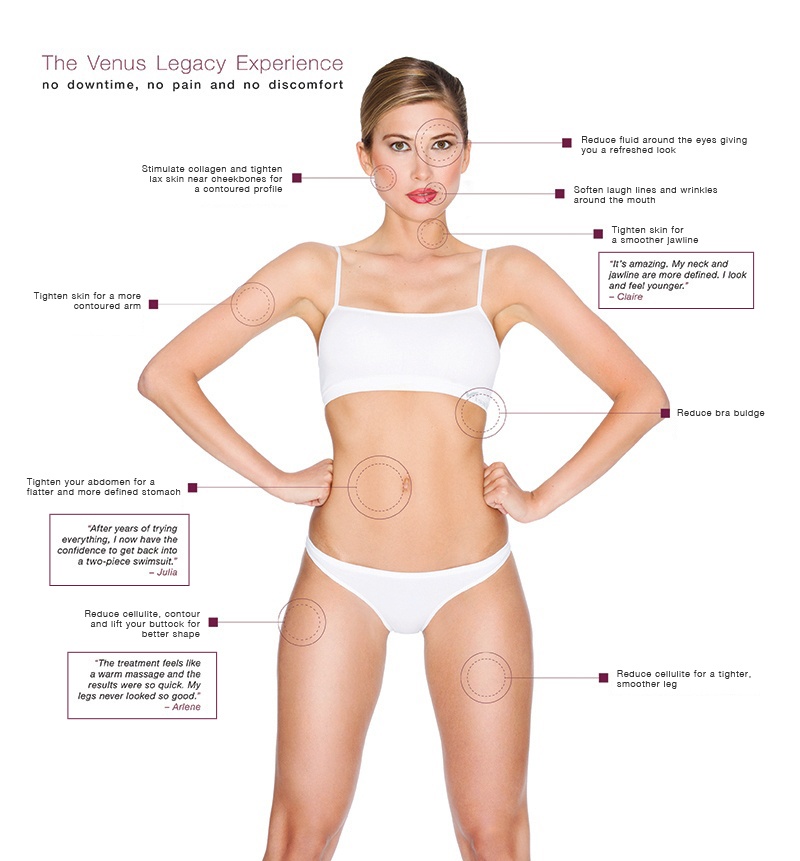 Interested in fine-tuning your body without surgery or downtime?
Learn more about Venus Legacy by contacting a Sona Consultant Today!