ARE YOU READY FOR A CHANGE?
If diet and exercise alone aren't working to get rid of those stubborn areas of fat, CoolSculpting could be the perfect solution for you! CoolSculpting is the fat freezing procedure that permanently eliminates fat cells in problem areas. With no surgery and no downtime, CoolSculpting allows you to look and feel your best without altering your routine.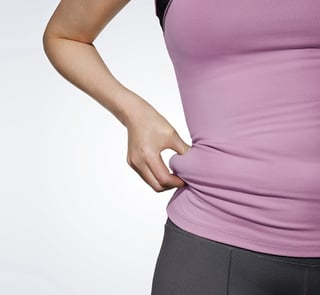 WHAT AREAS OF FAT DOES COOLSCULPTING TREAT?
This safe and highly effective procedure allows you to freeze away fat from almost all your problem areas. CoolSculpting works on your abdomen, love handles, flanks, thighs and even your double chin!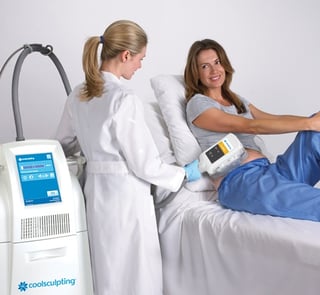 WHAT DOES COOLSCULPTING FEEL LIKE?
Many clients feel little to no discomfort. Unlike surgical procedures such as liposuction, CoolSculpting is a non-invasive procedure so there are no needles and no downtime. The area of fat being treated will feel a cooling sensation that freezes and destroys the fat cells so the body can eliminate them naturally.
WHAT CAN I DO DURING MY COOLSCULPTING PROCEDURE?
A CoolSculpting procedure takes about an hour depending on the area being treated. Many of our clients will work on their tablet or laptop, read a book, or even take a nap. This is your

time to sit back, relax and enjoy getting the body you've always wanted.
ARE COOLSCULPTING RESULTS PERMANENT?
In the weeks and months following a CoolSculpting procedure, the body naturally processes the treated fat cells, gradually eliminating the dead cells and revealing the new you. Once the treated fat cells are gone, they are gone for good. As long as a healthy lifestyle is maintained, your results will stay.
Click to Learn More From a Sona CoolSculpting Expert